Put a Pin In It: Insect Pinning Workshop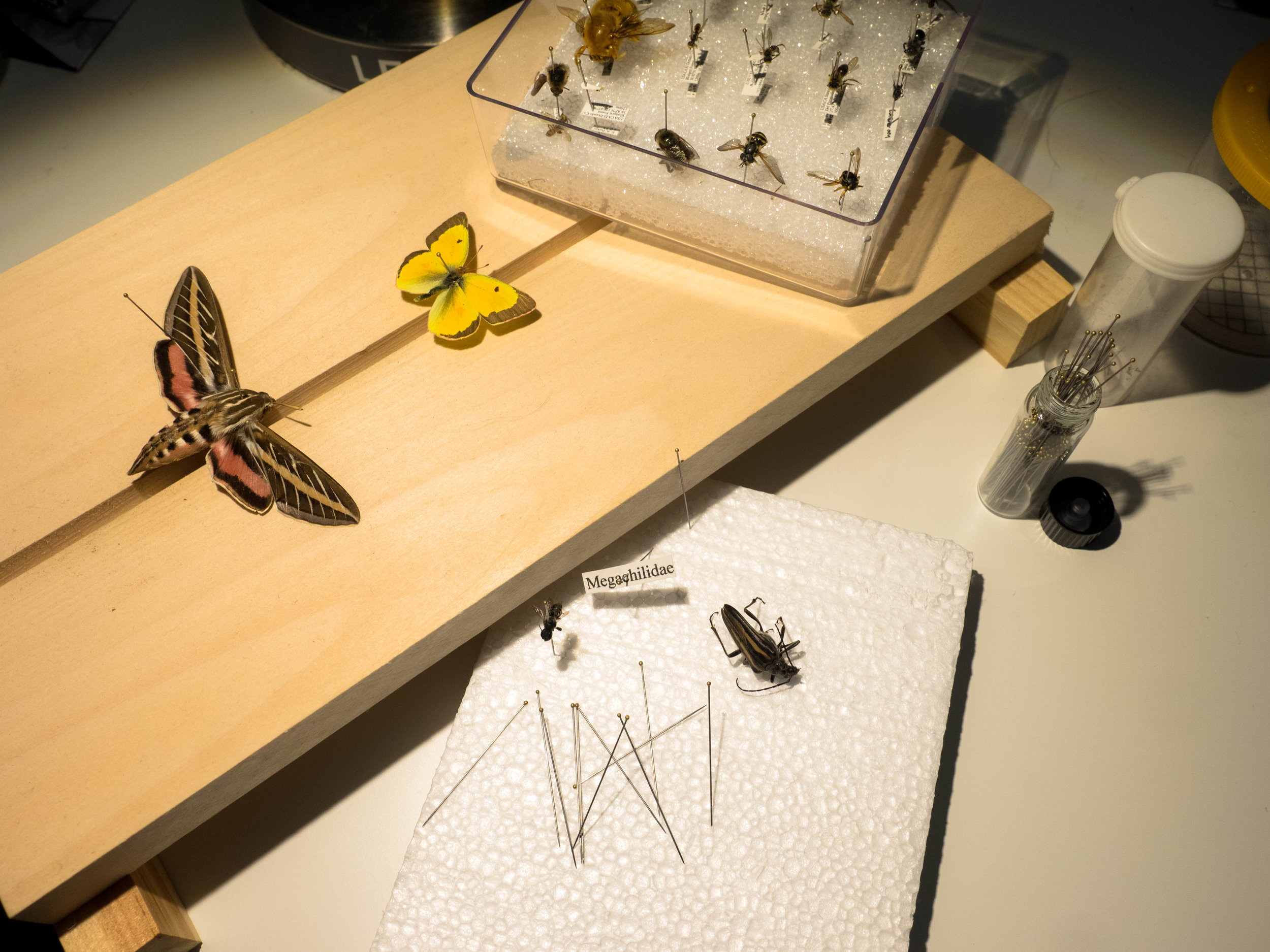 Our very own Emily Parker will be leading a 2-part series on how to collect, pin, and preserve insects for scientific collection (or just for fun). She will be sharing knowledge gained from the University of California Davis entomology program and guiding you through process of insect curation from beginning to end.
In this workshop, we will be pinning and preserving the insects we collected on the August 13th field collection trip. Some materials will be provided (material list is below). Insect donations to the PUB collection are appreciated.
There is an optional outing to learn more about field collection on August 27th - check it out here.
Provided Materials
Pinning needles
Spreading boards
Specimens (although highly encourage you to bring some your own)
Labels
Need to Bring
Needle nose tweezers
Box to store collections (can be as simple as a small cardboard box!)
When?
Wednesday, August 30th
6p - 8p
Where?
Global Homestead Garage
The
Reason
For
The
Season
Bee season is right around the corner!
Pre-order your 2020 Oregon-mated Nucs & Packages here.